Clamming
Bay Clams, & Razor Clams
Come with me on an clam fishing excursion that will send you home with the best table fare you can find in the Pacific Northwest!
Clams with Osprey Guide Adventures
Discover Oregon's amazing variety of exquisite shellfish with me as your guide!
Start Your Adventure Today!
Razor Clams
The razor clam is a delicacy like no other shellfish on our Oregon coastlines. A surf clam, the razor is found in abundance on our northern Oregon beaches, where it reaches over 5 inches in length. Razor clamming is a wonderful familial activity with everyone wanting to join in on the fun. I will be clamming with you, and I will show you the correct techniques to harvest razors without breaking their shells. My guided trips will coincide with quality "minus" low tides, so we have plenty of chances for good clam "shows." When booking one of my guided razor clam trips, I will give you a set of dates with great low tides to choose from. I can take up to 6 people per group, but I can accommodate individual diggers as well.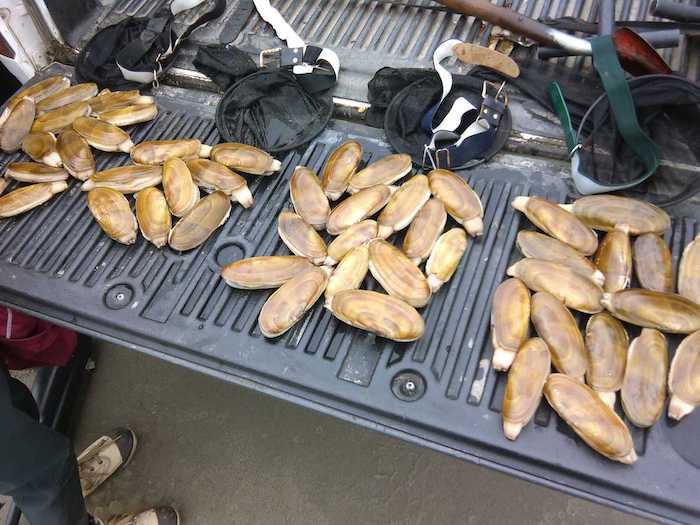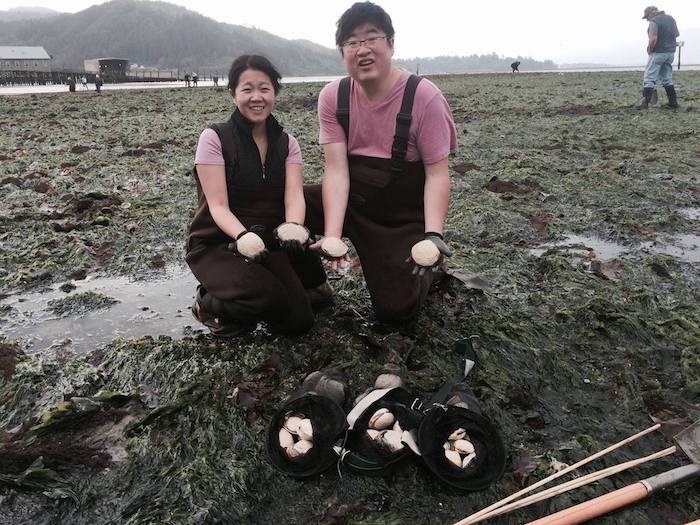 Bay Clams
Our Oregon Estuaries are rich with several species of bay clams. I like to dig gaper and butter clams in our north coast bays. These large meaty clams are plentiful and a lot of fun to dig for. Weather is not so much an issue as finding a good "minus" low tide to dig. This is a great activity for the whole family! I can also bring up to 6 paying customers on these trips.
Pictures From Some Of Our Trips
---
Trip Pricing
---
Cost per clamming trip is $90 per person. Waders are available for clammers.
To Schedule
---
If you are interested in scheduling a trip with me please use one of the many contact forms on the site including the one below or simply give me a call and I will take care of the rest. Thank you for your interest and hope to see you one a trip sometime soon!
Additional Adventures With Osprey
---
From drift boat float trips to outings with family and friends in our 25′ sled, Osprey has many adventures to choose from. Our salmon fishing trips are often done in Astoria and Waldport, OR. You'll find us steelhead fishing near Tillamook and Newport, OR among other places. We offer walleye, sturgeon and perch tips in locations such as Rufus, The Dalles, and Warrenton, OR.  Mushroom and berry picking adventures are done near Spruce Run Park in Seaside. Give us a call to book your trip today!